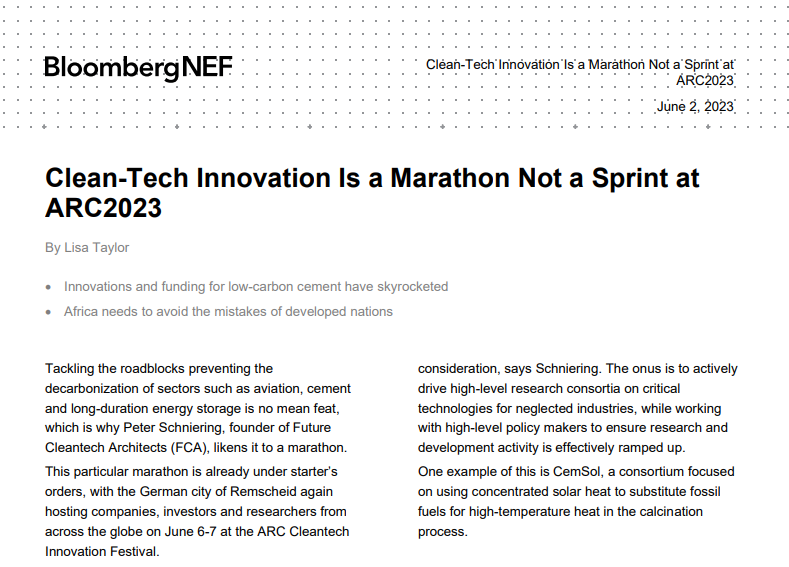 FCA on Vox's Top Eight Organizations to Support
Based on research by Founder's Pledge, Vox released its yearly list of organizations where the donations are "likely to have an exceptionally positive impact", naming FCA in their top 8 list.
Previously, Founders Pledge released an Executive Summary on "Navigating the changing landscape of climate philanthropy", in which they wrote about FCA saying that "we have closely observed this organization's impressive initial successes and we are now ready to invest in its ambitious growth, supporting its organizational development as well as key programs in hard-to-decarbonize sectors requiring more innovation".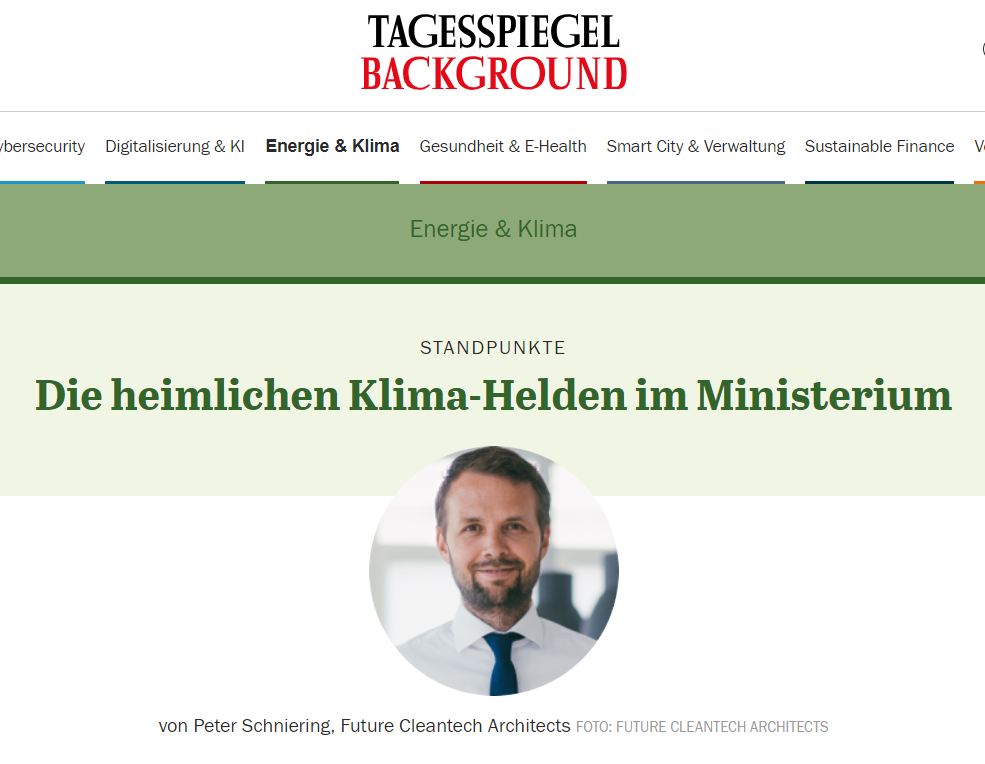 Peter Schniering's Op-ed on Tagesspiegel Background | The role of civil and public servants
Tagesspiegel Background Energie & Klima, a popular German daily newspaper, published an opinion piece by Peter Schniering today. Read it (in German) here.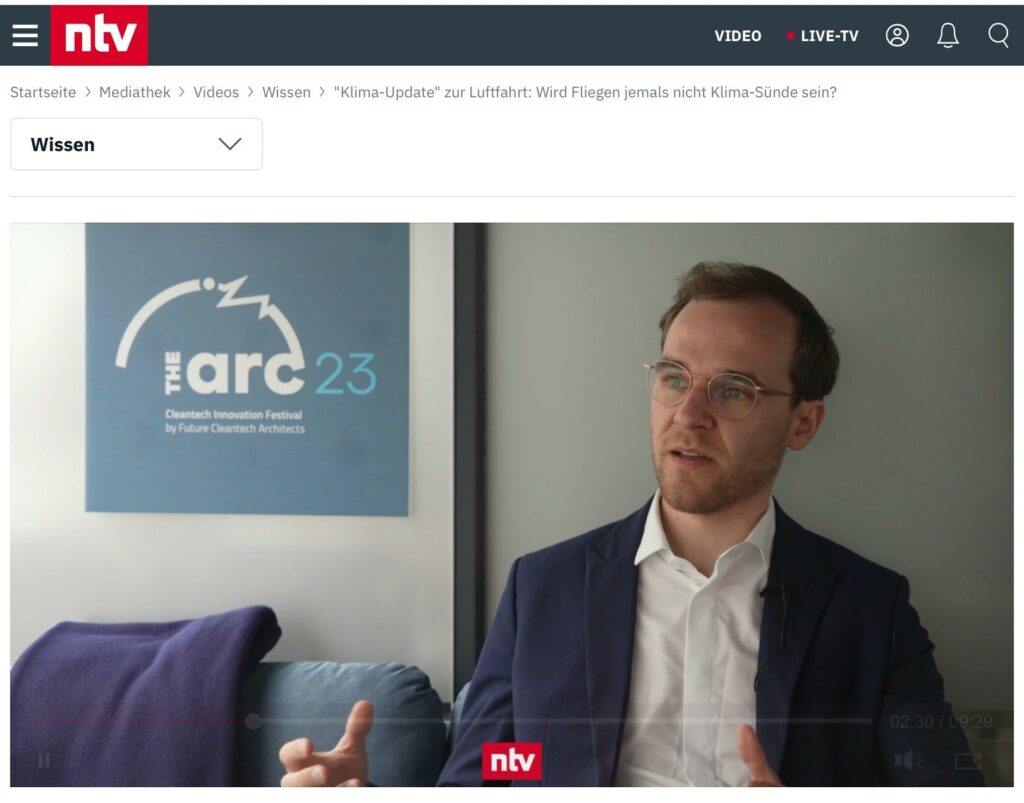 Aviation and The ARC 23 on TV during prime time
We were very pleased to see our esteemed colleague and The ARC's panelist during ntv Nachrichten's evening special on decarbonizing aviation last night, which was also broadcast later that night on RTL Deutschland, Germany's largest private TV station.
Whatch the full report here.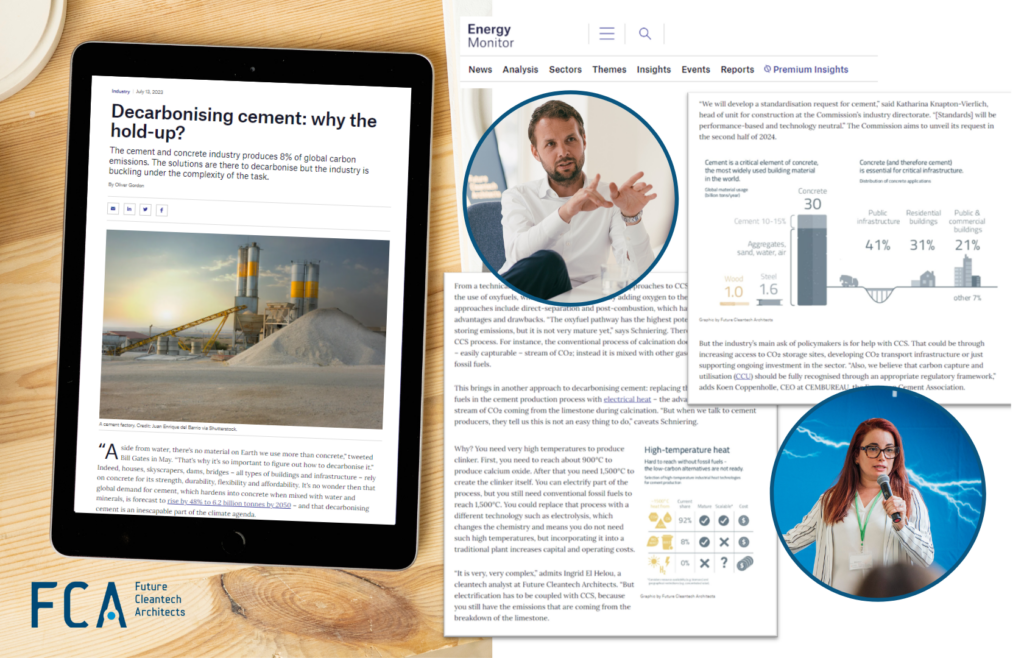 Energy Monitor report on decarbonizing the cement industry
New report by Oliver Gordon of UK magazine Energy Monitor on decarbonizing the cement industry features interviews with Future Cleantech Architects' experts Peter Schniering and Ingrid El Helou!
Read more about the possible solutions – and why it is taking so long to deploy them – here.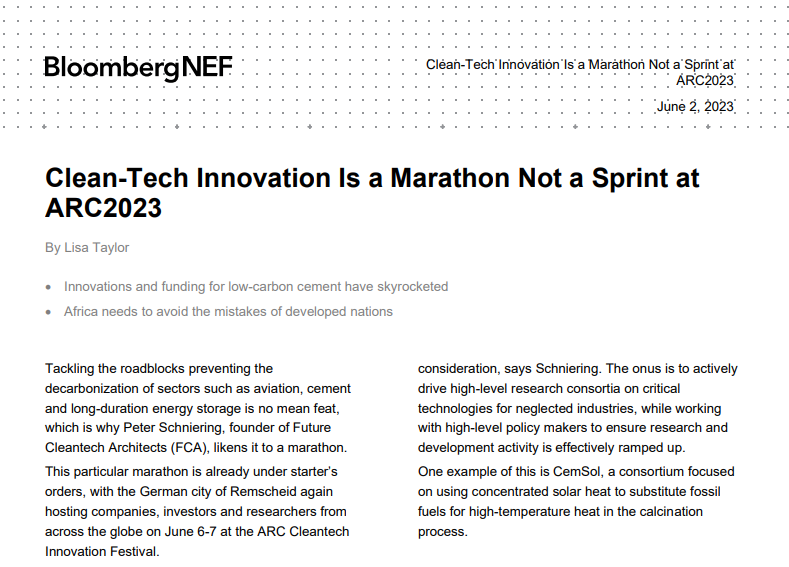 BloombergNEF Article on The ARC23
See BloombergNEF's article "Clean-Tech Innovation Is a Marathon Not a Sprint at ARC2023" on Future Cleantech Architects' Cleantech Innovation Festival.
Read the full article here.
German TV Station WDR Reports on The ARC23
All rights reserved: Westdeutscher Rundfunk Köln (WDR AöR)
Peter Schniering's portrait by German newspaper Tagesspiegel Background
Our founder Peter Schniering has been portrayed by the German newspaper Tagesspiegel Background, in the section Energy and Climate.
You can see the complete portrait (in German) here.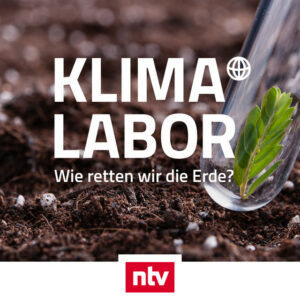 N-TV Klima-Labor podcast about cement decarbonization
N-TV's Clara Pfeffer and Christian Herrmann interviewed Peter Schniering about the impact of cement production, how it will continue to develop, alternatives available, and the current stand on decarbonization pathways for the sector.
You can read an excerpt and listen to it (in German) here.
WDR Report on Cement and COP27
We are pleased that the topic of cement decarbonization and FCA's activities at COP27 were given a plattform by journalists of WDR in their most popular programs.
All rights reserved: Westdeutscher Rundfunk Köln (WDR AöR)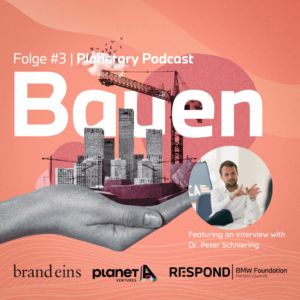 Planetary Podcast on Building Materials
Peter Schniering was interviewed by Planetary Podcast about the challenges of cement production emissions and how to decarbonize the sector.
WDR Report on The ARC Cleantech Innovation Festival 2022
A review of our Cleantech Innovation Festival, The ARC 2022, by the Localzeit of WDR.
All rights reserved: Westdeutscher Rundfunk Köln (WDR AöR)
Energy Monitor article about Long Duration Energy Storage
Our Cleantech Analysts Pau Farrés and Antoine Koen were interviewed about the potential for Long Duration Energy Storage for Energy Monitor.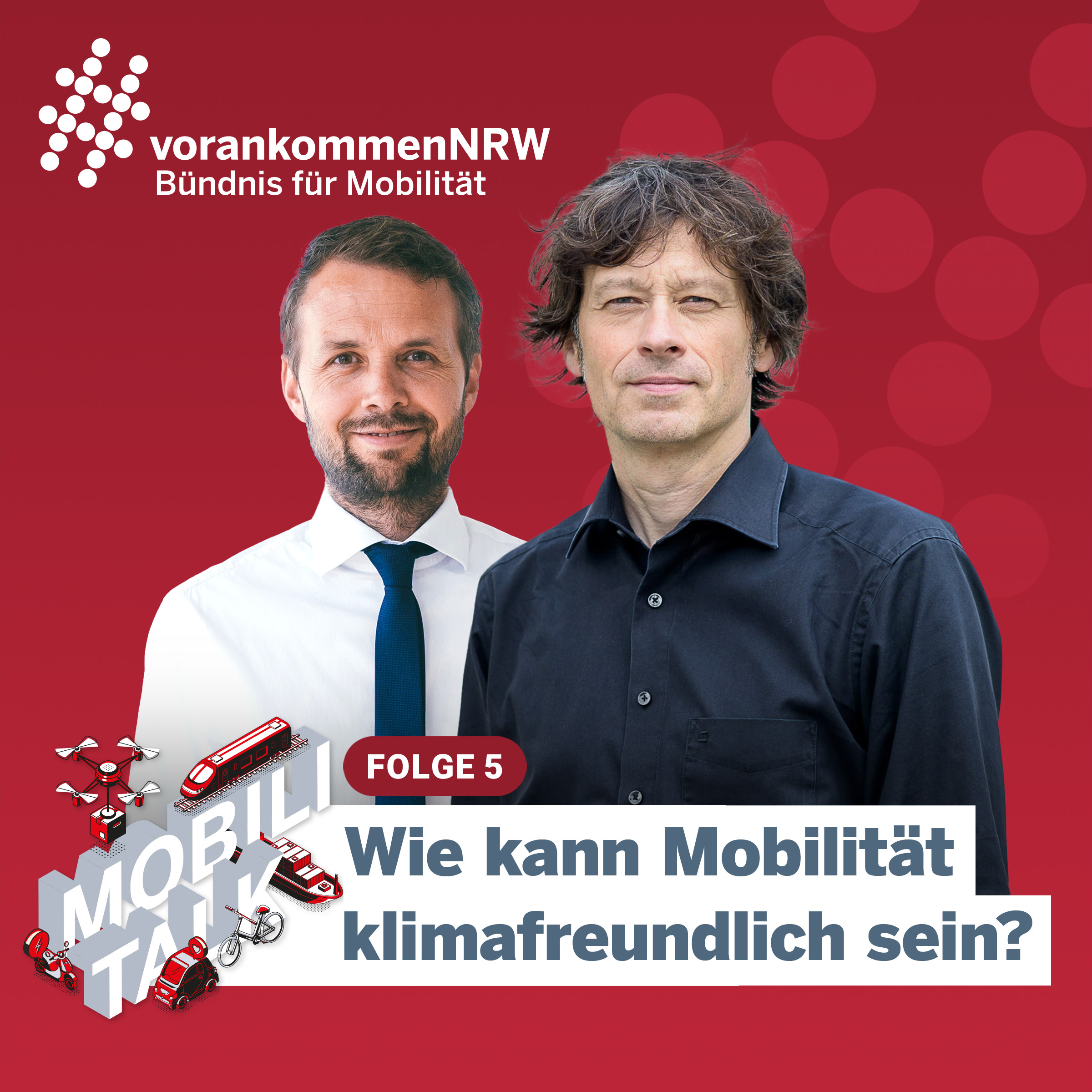 Podcast mobiliTALK
FCA founder Peter Schniering was interviewed as part of the podcast series mobiliTALK by the Ministry of Transport in North Rhine-Westphalia together with Dirk Wittowsky, professor for mobility and urban planning.
WirklichGut Podcast
Peter Schniering was invited to talk about some of the biggest problems we will need to solve to reach net-zero on the podcast WirklichGut.